Sous vide salmon and air fried asparagus Salmon cooked from frozen. Placed in …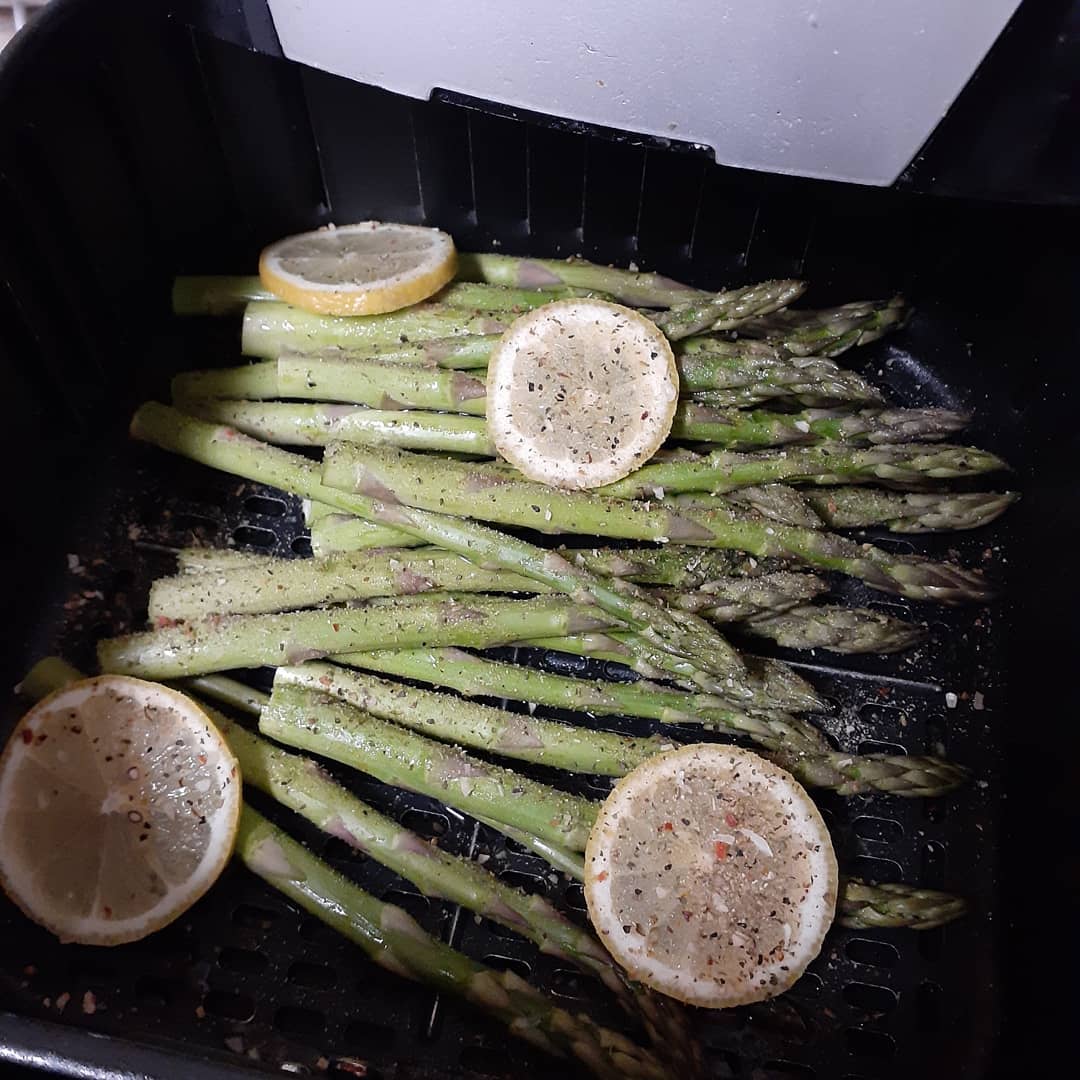 Sous vide salmon and air fried asparagus
Salmon cooked from frozen. Placed in a bag with garlic, soy, brown sugar, a little honey, rice wine vinegar, avocado oil, and a little thyme and red pepper flakes. Sous vide at 120 for 1hr 10 min (because started at frozen) and then rewarmed in the sauce.
Air fryer asparagus is the easiest cooked vegetable. Dump in asparagus, a little oil, and seasoning. Shake. Cook for 10 min.
Very little hands on time.