Cutie patootie mini apple pies The trick is to cook the apples a little first. …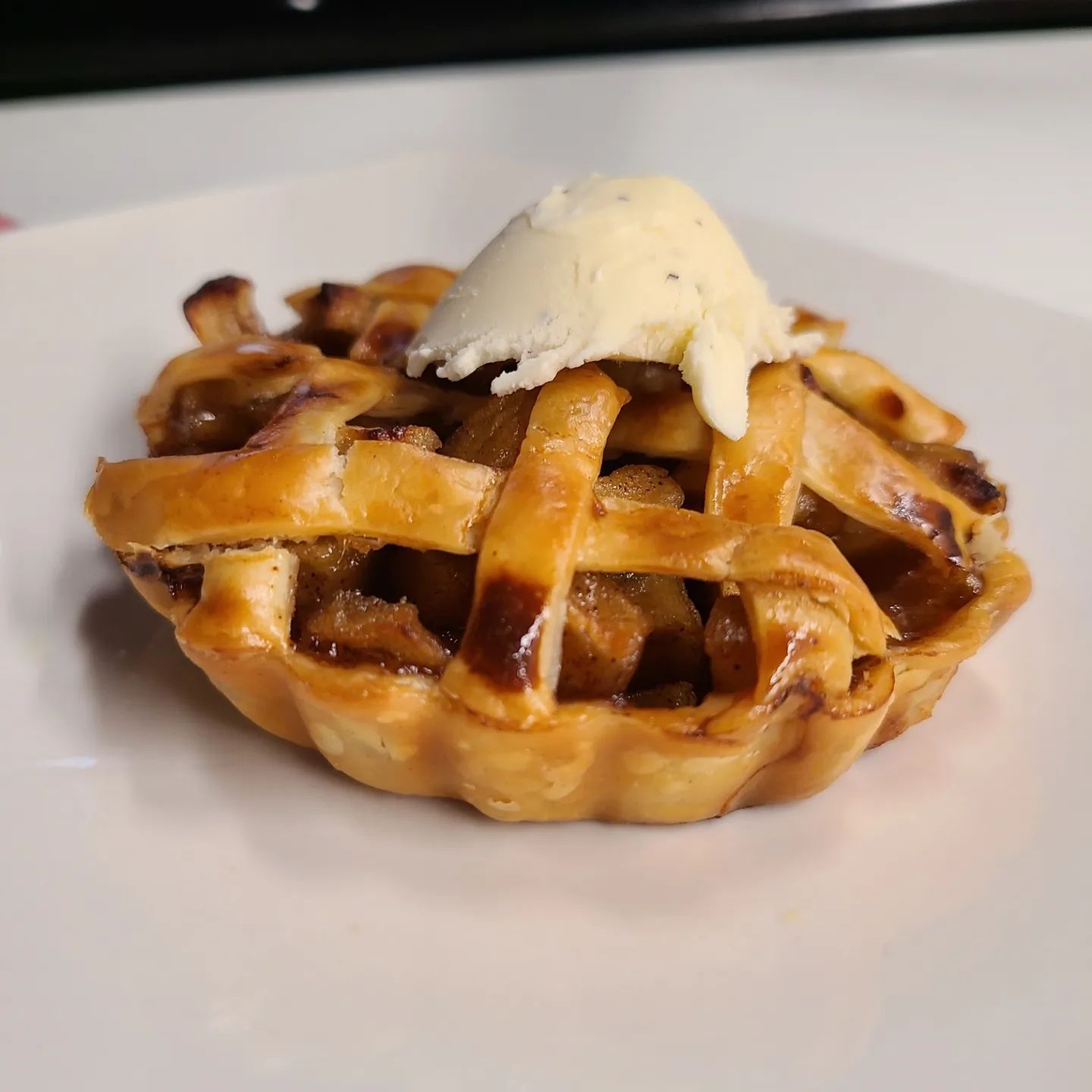 Cutie patootie mini apple pies
The trick is to cook the apples a little first.
5 apples, 1/4 cup brown sugar, 2tbsp butter, cinnamon, all spice, and clove pinches simmered until the apples are tender. Cool down, spoon into pie molds and refrigerate until you're ready to bake. Egg wash and bake are 425 until golden brown (15 minutes)
I made them in advance and just baked them off right before we needed them.