Saturdays are for chores and the traeger The intent was to make this tri tip fo…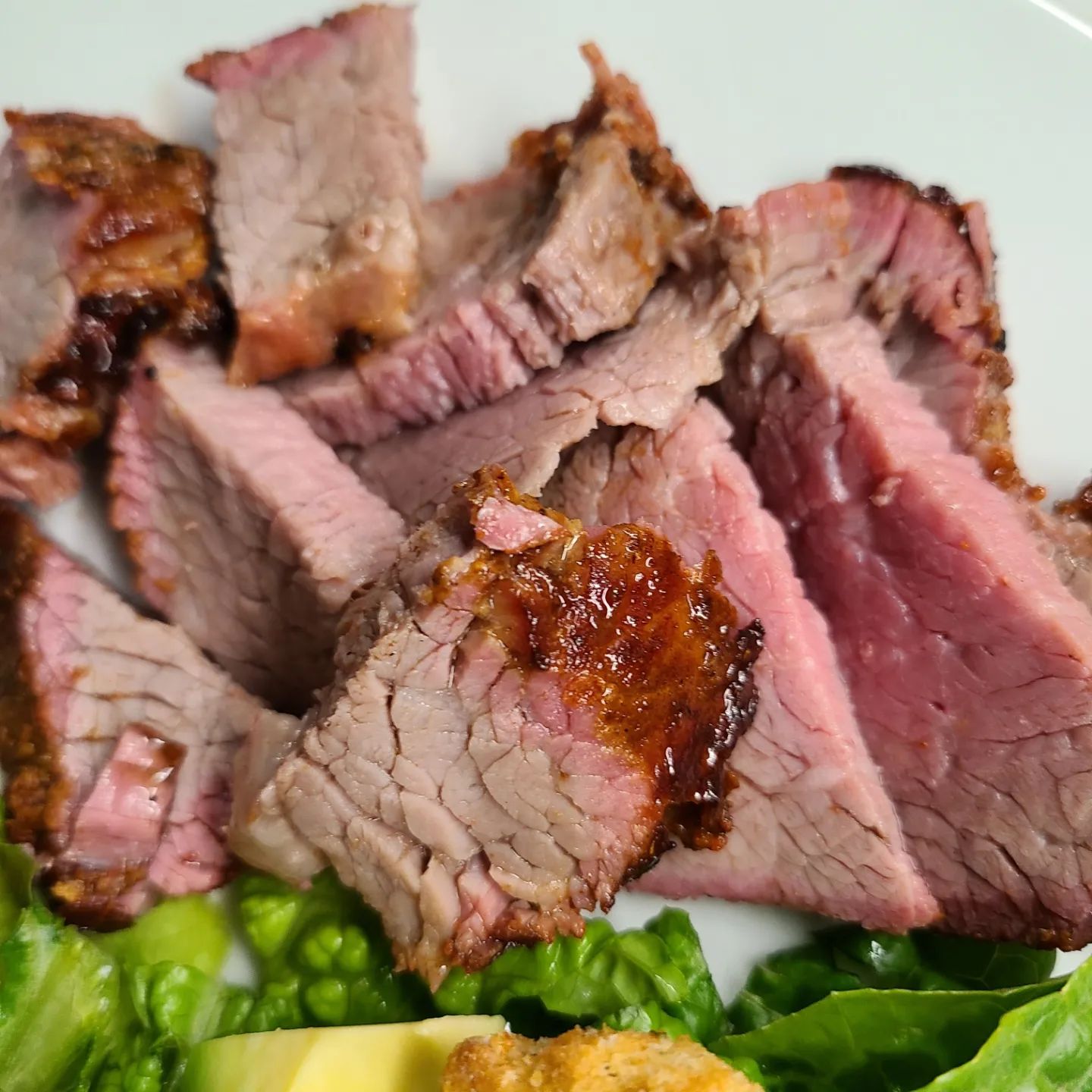 Saturdays are for chores and the traeger
The intent was to make this tri tip for this weekend, but I don't see it lasting past tonight.
165F for 90min
450F for about 20min
I had the potatoes in there the whole time and just made the salad while the tri tip rested. So easy. This is my first time getting a bit of bark on the tri tip and I'm so happy with it.