My great grandmother's chicken mole Wish I would have gotten better pictures …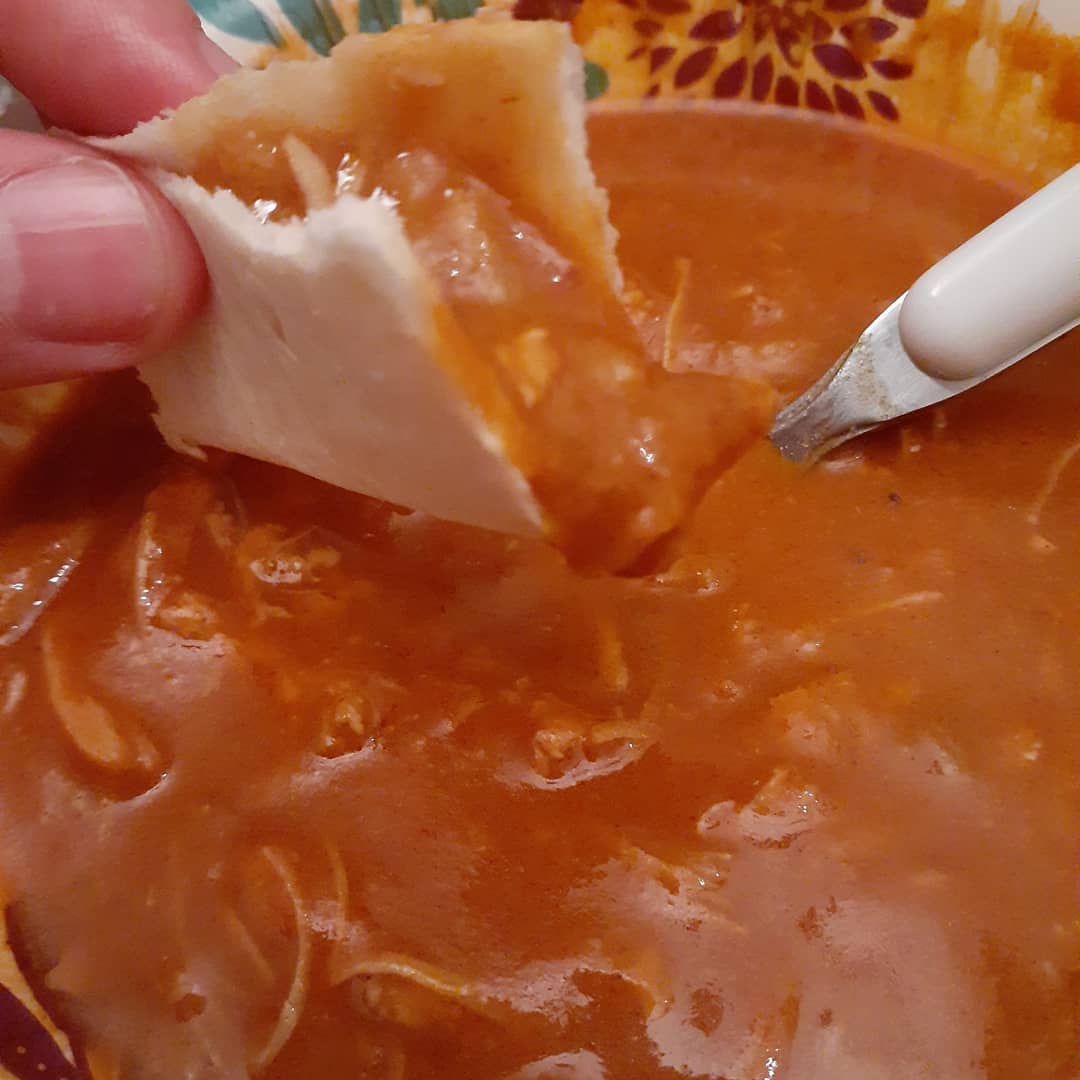 My great grandmother's chicken mole
Wish I would have gotten better pictures
I had a package of boneless chicken thighs so I stuck that in my instant pot with garlic, cumin, California chili powder, new Mexico chili powder, tomato chicken bouillon, and a little cayenne pepper with enough water to barely cover the chicken. Pressure for 45 minutes, natural release 15.
Make a rue using hot oil and flour. I pool probably used 1/2 cup oil and 3/4 cup flour. Stir rue on low-medium until it is a nice, dark brown carmel color. Remove from heat. Add in 2 tsp of california chili powder, cumin, and new mexico chili powder (her mole does not contain garlic, so fight the urge to add garlic). Move pot back to burner after it's cooled and while on low heat slowly stir in a large can of tomato sauce. You want to keep the mixture thick and pudding like. Then I ladeled in some of the liquid from cooking the chicken. 1 cup at a time add the cooking liquid and mix completely. If it starts getting too liquidy, stop adding the stock. Allow to simmer and stir occasionally for at least 45 minutes. Taste and adjust seasoning or add more liquid. Then add up to half a bar of hershey chocolate and a spoonful of creamy peanut butter. (We only had chunky, so I had to mash it through a sieve 😩)
If you taste the mole and it is too acidic, add another square of chocolate to balance it. If it's too spicy you can add chocolate and a little more peanut butter
If your stock is too salty itll make your mole too salty, you can use water instead and just add chicken bouillon.
We eat ours with beans and rice, tearing up the tortilla and grabbing pieces instead of using utensils.
You can make an enchilada sauce the same way, but use garlic and dont use chocolate or peanut butter