Lemon flattened snowball cookies My sister and I tried a new recipe this year….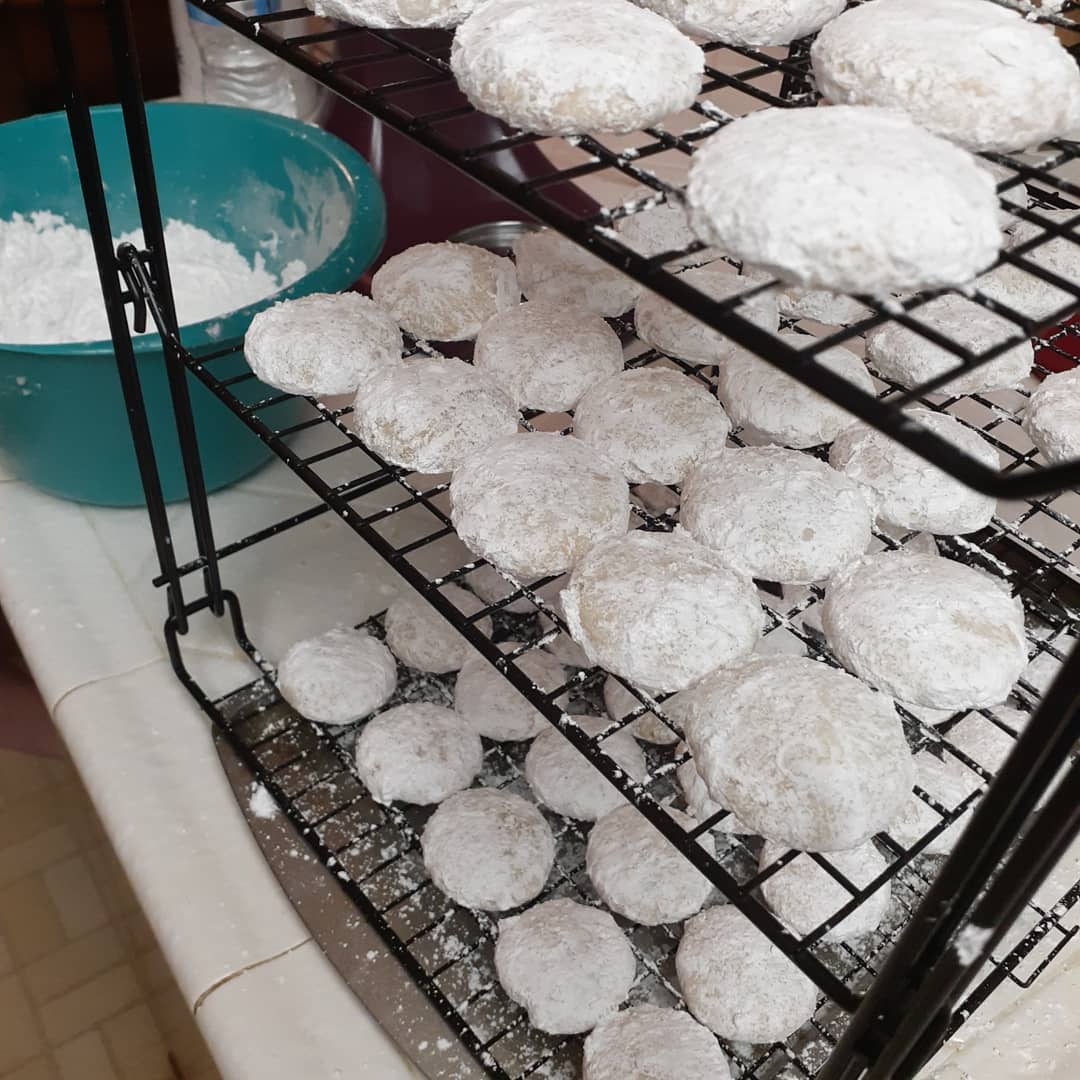 Lemon flattened snowball cookies
My sister and I tried a new recipe this year.
Beat 2 cups of butter, 1 cup powdered sugar, 2 tsp lemon juice, 1/2 tsp lemon extract, and 1 tsp salt until smooth. Stir in 4 tsp lemon zest (we didn't have a zester or grater so that was an extremely difficult task), slowly add 4.5 cups flour.
We used an ice cream scoop and measured out 1.4-1.6 gram balls. You can cook them in baking shape, but we wanted to press ours down (using a damp cloth over a cup). Recipe calls to bake them for 8-12 min at 350F until the dough doesnt look wet… and our first batch we baked for 12 minutes and thought they were done. We excitedly let them cool enough to add the powdered sugar and promptly ate a mouthful of warm raw cookie dough lol
Next try we learned to bake them 7-8 min before flipping the tray for another 7-8 min
Move to a cooking rack,
After 10 minutes dunk in powdered sugar that has sprinkled with lemon zest. When they are fully cooled, dunk them again. Perfect cookies for a nice warm drink. We will definitely make them again.
This made 76 cookies I believe