Italian wedding soup Meatballs made with ground chicken, ground pork, and 3 Ita…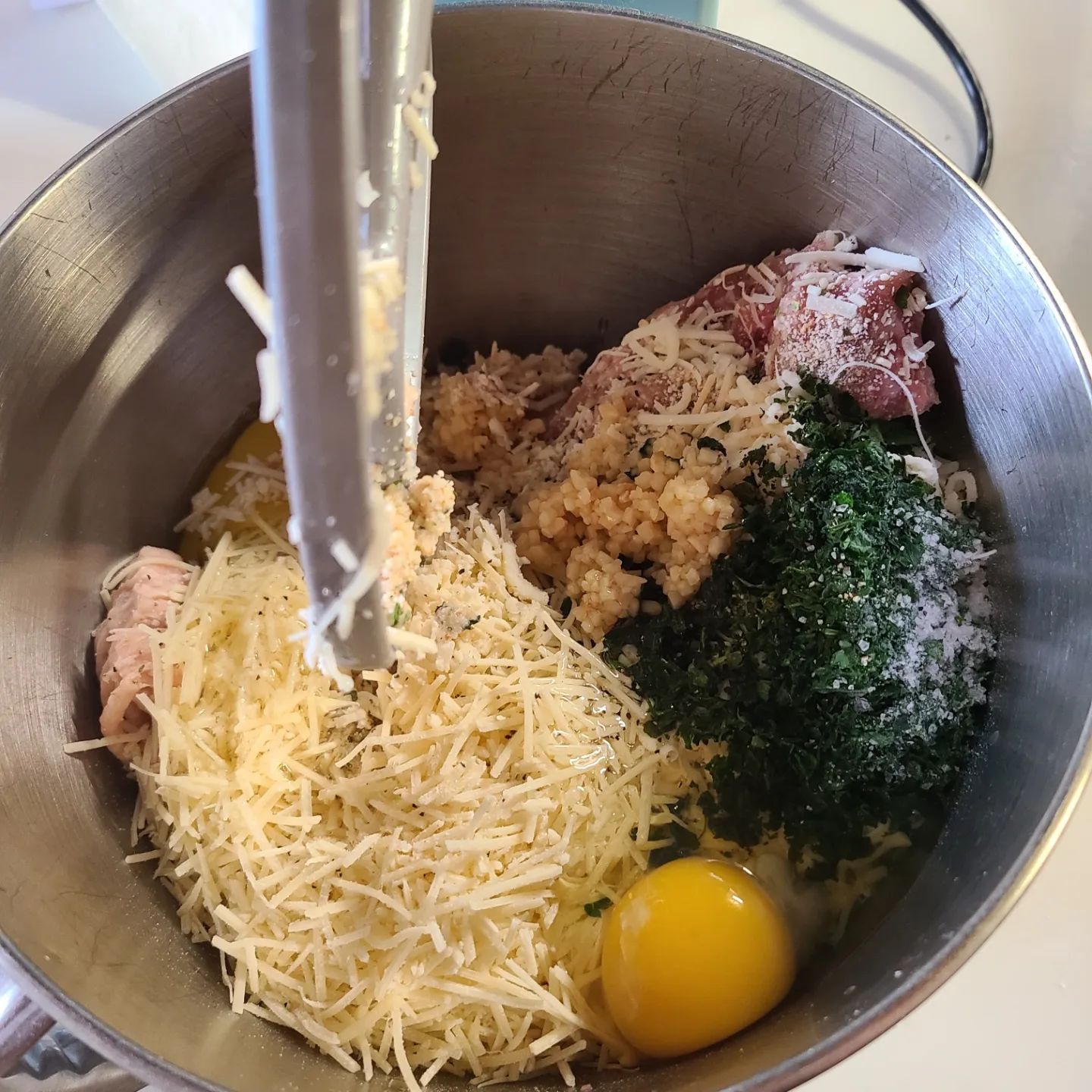 Italian wedding soup
Meatballs made with ground chicken, ground pork, and 3 Italian sausages removed from their casings (leftovers from breakfast). 1/2 cup break crumbs, 2 eggs, 1/4 cup milk, garlic, Italian seasonings, 1 cup of shredded Italian cheese (whatever you want), salt, and pepper. Baked at 375 for 25 minutes with a flip in the middle.
I froze half of them for a future meal
I like to cook my noodles in a strainer in the soup so I can store them separately.