Tried my hand at Homemade pad thai I'll keep working at it. Recipes and sugges…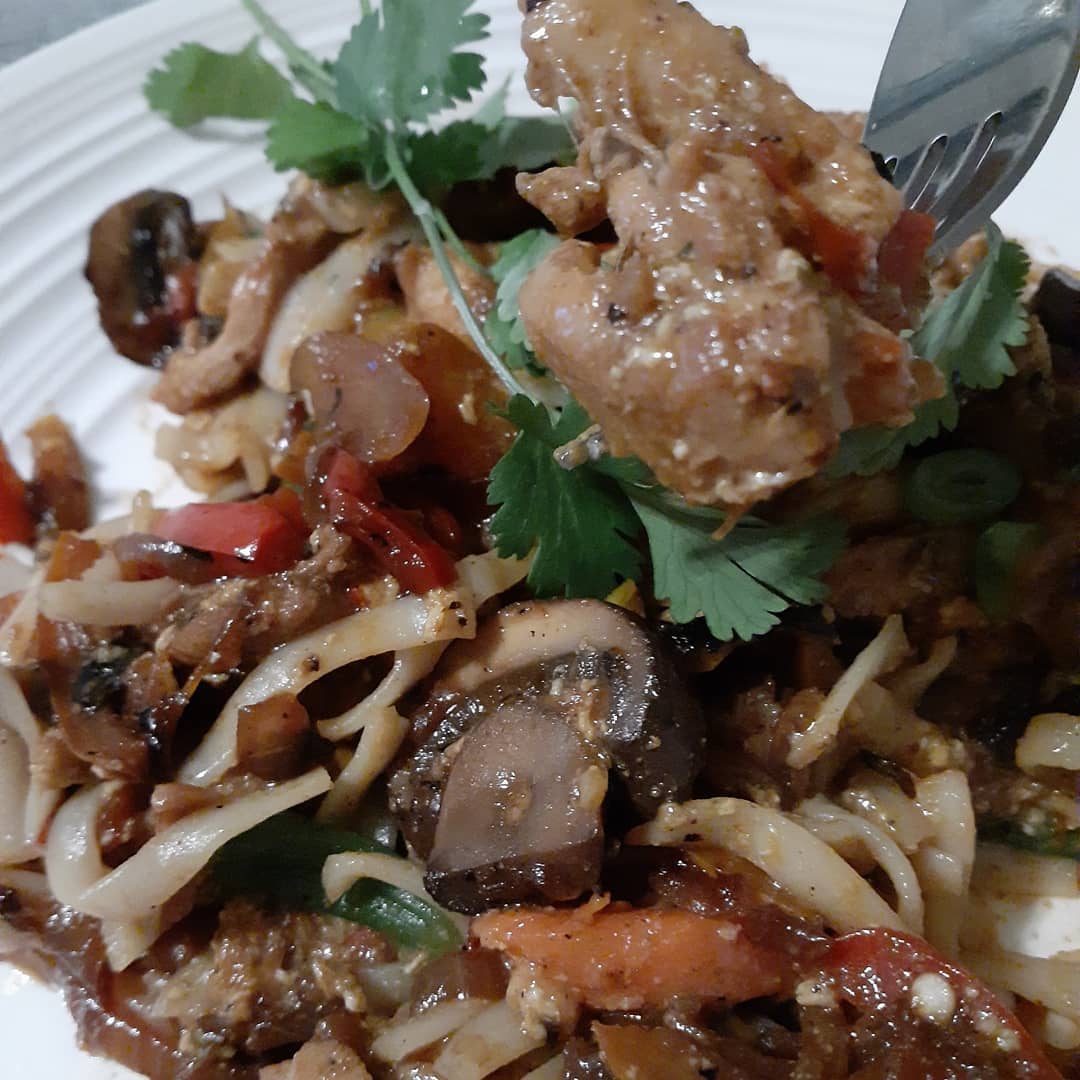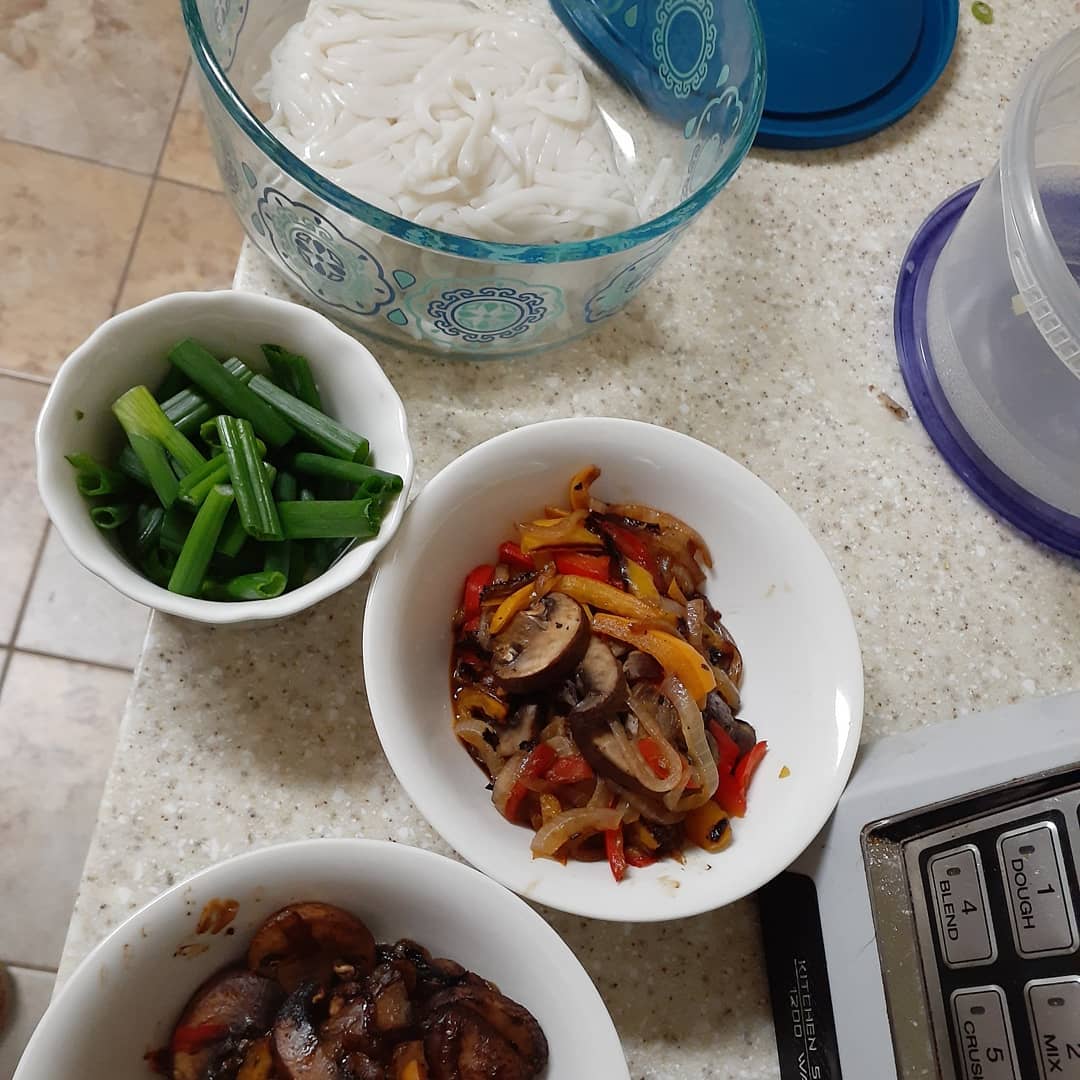 Tried my hand at Homemade pad thai
I'll keep working at it. Recipes and suggestions are appreciated.
It was delicious, but did not taste authentic. A little too sweet- I used a store bought sauce.
Sauteed onions, bell peppers, and mushrooms (I like mine cooked down more than my husband so I took some off part way through), thin sliced chicken thighs marinated in a peanut satay sauce, frozen veggies, eggs, pad thai noodles, sauce, topped with cilantro and green onions. I thought I had peanuts, but I didnt. Next time.