Simple quick and easy dinner Pan cooked pork chops, brocollini, and parsnip pu…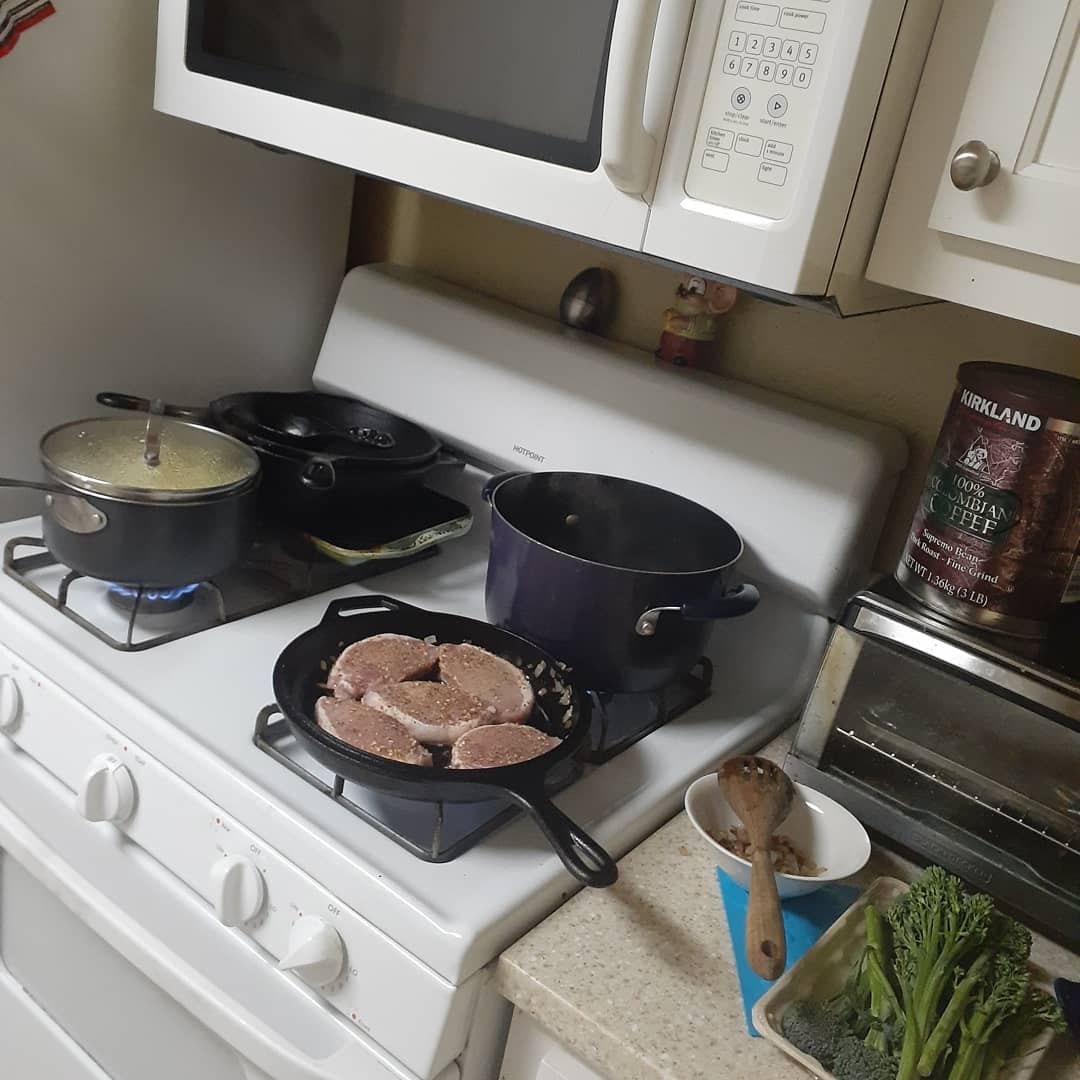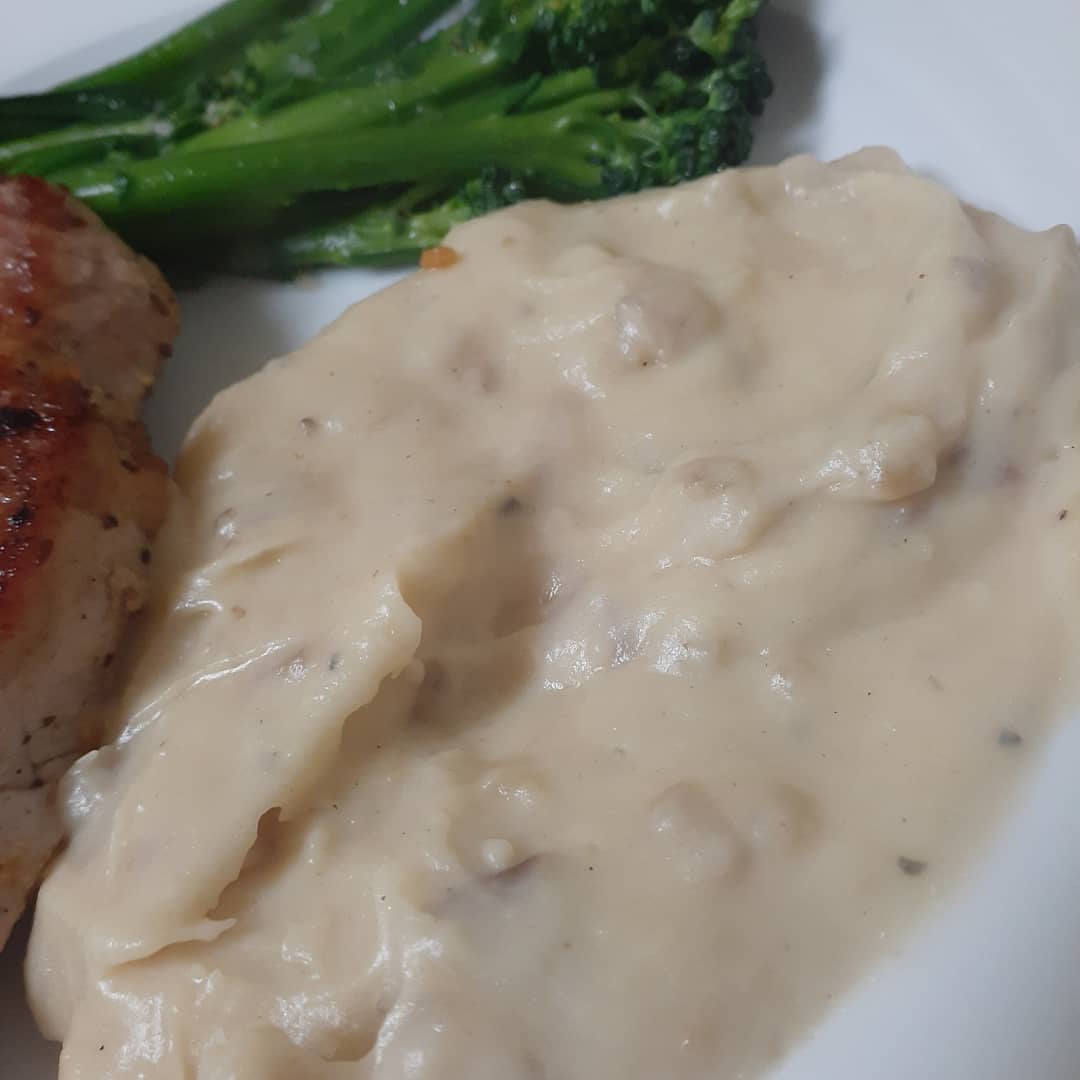 Simple quick and easy dinner
Pan cooked pork chops, brocollini, and parsnip puree.
I ed a recipe from "perfect vegetable" for the parsnip puree.
I got 2 pots of water simmering while I cooked down the shallots in a castiron pan. I added the parsnips to one pot to steam for 10 minutes. While that was going I seasoned the meat, removed the shallots to a bowl, and placed the meat into the castiron.
Put my chicken stock in the blender and got the ice bath ready for the broccolini. When the pork chops had a decent sear I flipped them and dropped my broccolini into the pot for three minutes. I put the castiron on high for 30 seconds, added some chicken stock, put to simmer and covered it. Put the broccolini in the water bath (only boils for 3 minutes) checked the temp on the meat, put it in the Tupperware I'm going to store it in and upped the heat so the stock would reduce and create it's own pan sauce. I added the parsnips to the blender, poured the pan sauce onto the pork, put the shallots back in the pan, added the puree and heavy cream per the recipe. Melted a little butter in a pan, added in the broccolini, seasoned a little, and dinner was done.
Took 30 minutes, if that. Although dishes will probably take at least 15 min.
I'm going to pretend its healthier because it's mostly vegetables with just a little butter and heavy cream.