Steak, salad, and baked potato I tried the thing where you freeze a ripe avoca…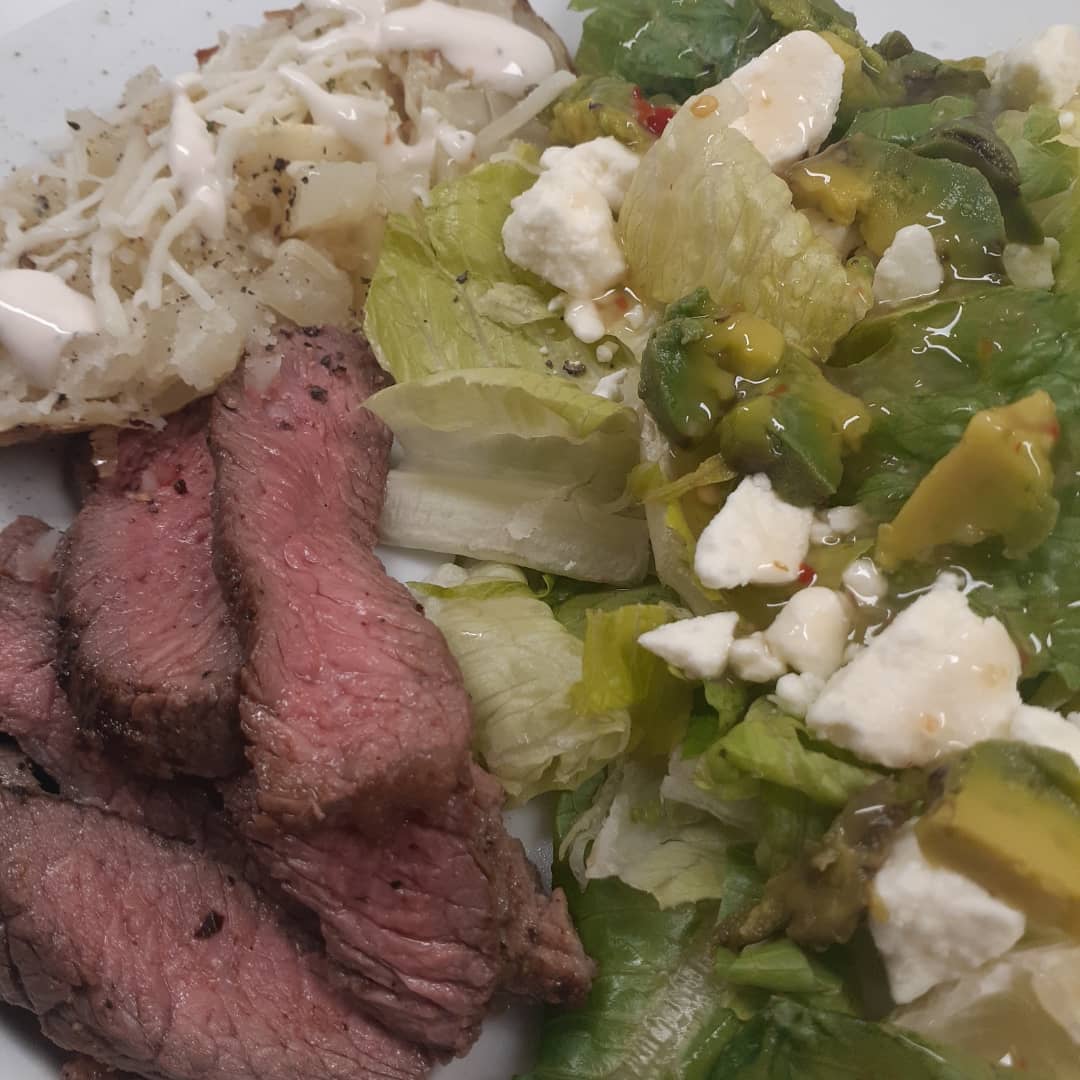 Steak, salad, and baked potato
I tried the thing where you freeze a ripe avocado for use later. Turns out it's not that great. It worked on the pizza because I baked it, but was sooo mushy on the salad.
This was another quick meal. Baked potatoes in the air fryer, the steak took about 2-3 minutes each side, and of course the salad is just thrown together while the steak rested.
I used kinders 0 cal butter herb seasoning and pepper.
I didnt count calories here because I dont feel like it. But I stored everything in separate containers so my husband can measure them later.
My older sister fitnessattiffanis.fit taught me to put a little ranch on baked potatoes. Delicious.
2 steaks made 4 servings.