Paneer tikka Masala with buttered garlic and cilantro pita bread I bought the …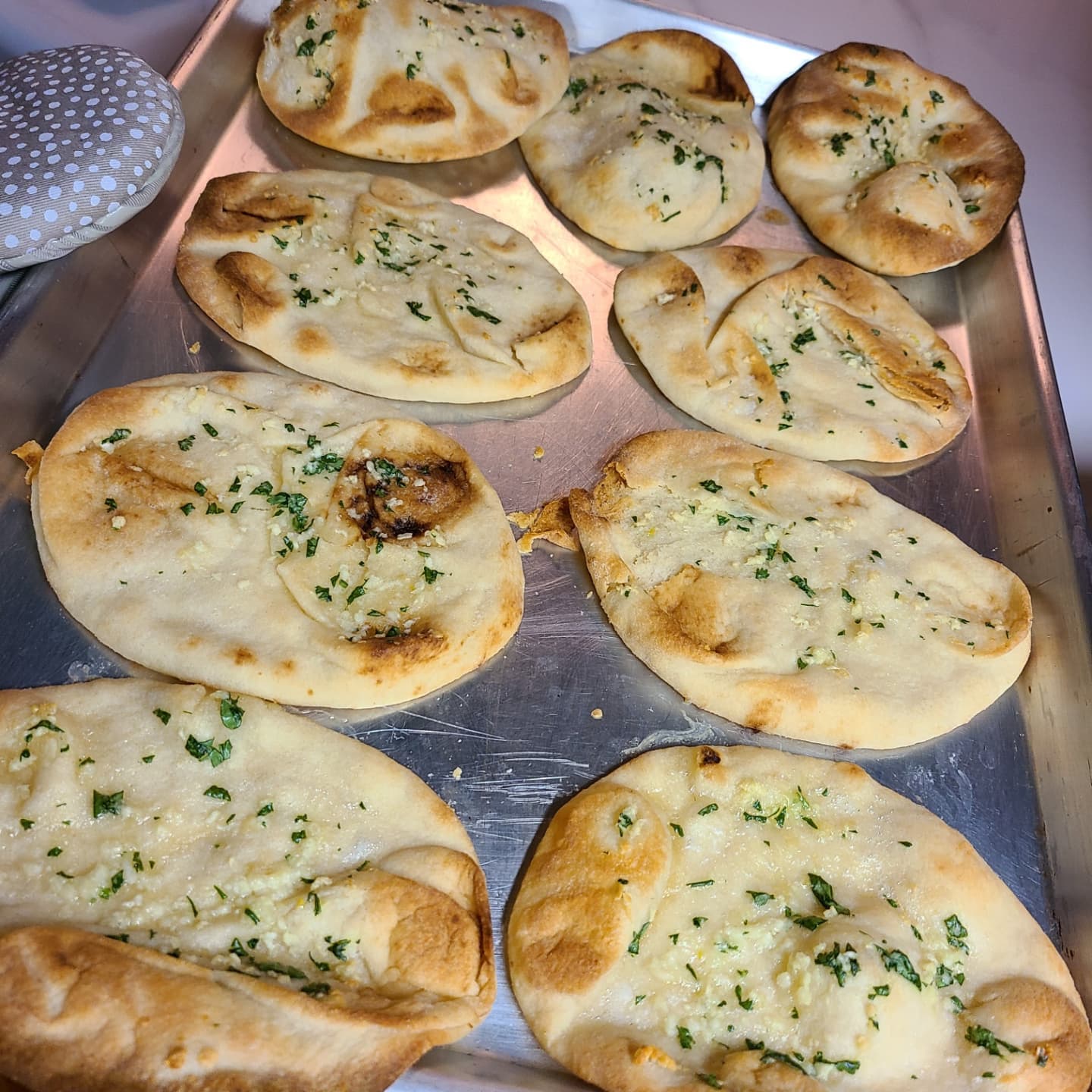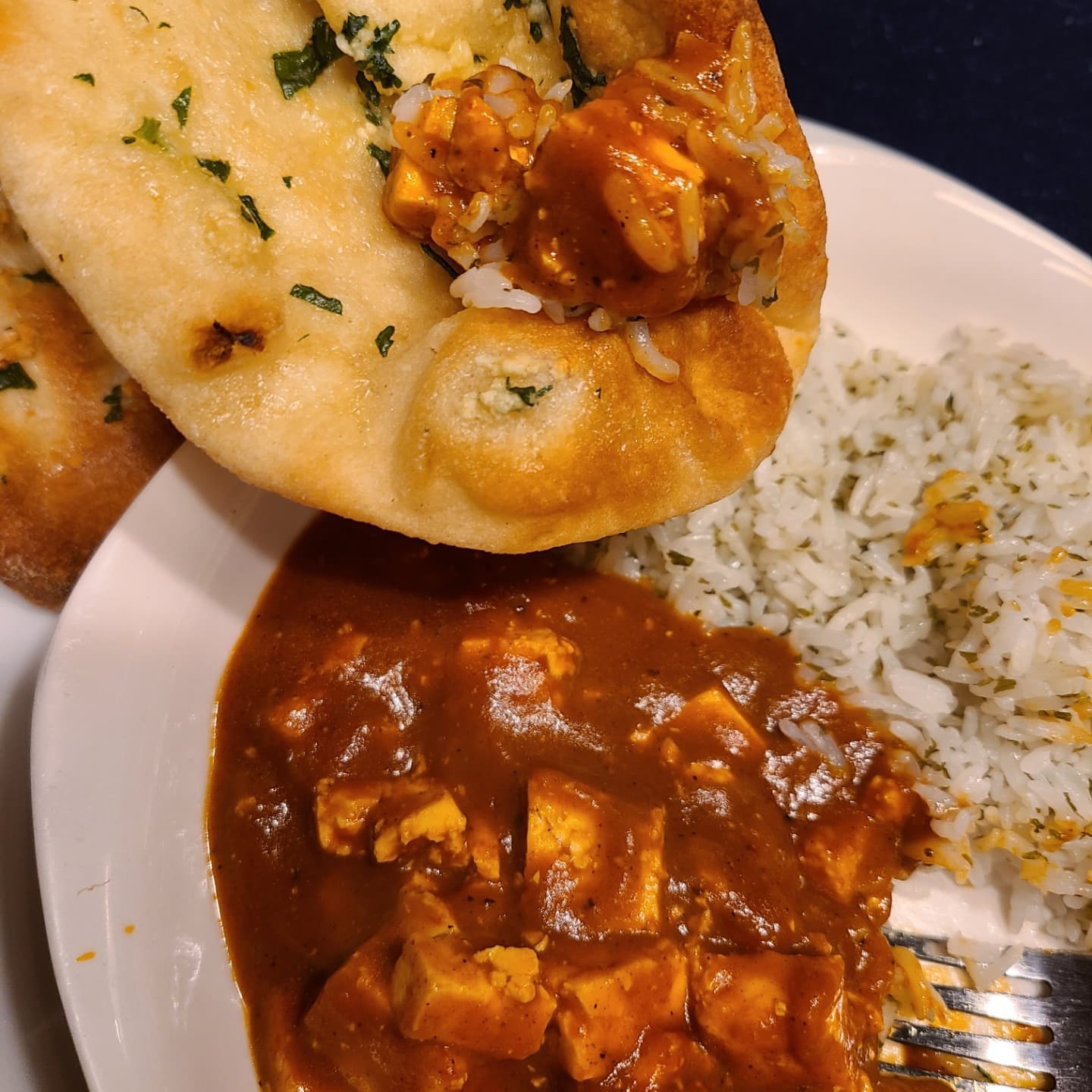 Paneer tikka Masala with buttered garlic and cilantro pita bread
I bought the tikka Masala, paneer, and pita bread from Costco a month or two ago and made a meal then with half and froze the remaining cheese and bread.
I thawed the cheese in some water and brushed the pita bread with butter, garlic, and cilantro.
The bread was baked at 425F for 6 minutes and the cheese was cubed and dropped into the simmering sauce.
Super quick and easy meal that I'm glad I had on hand because I was about to spend way too much on door dash.