Beet Salad I bake (or in this case smoked) the beets for about an hour after c…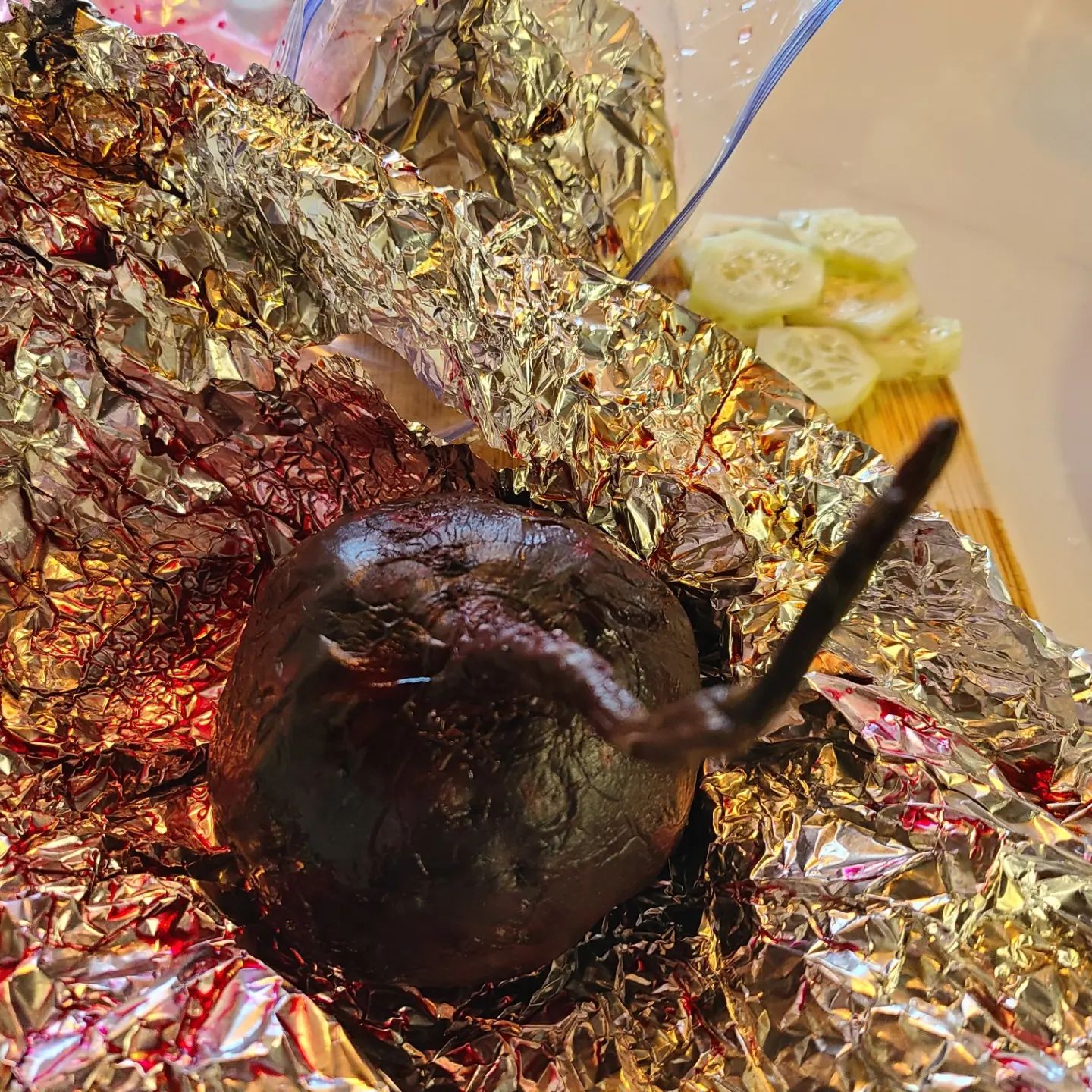 Beet Salad
I bake (or in this case smoked) the beets for about an hour after cutting the stems off, washing them, and wrapping them in foil. I don't bother with oiling them. I store them in a ziplock bag and just cut off the outside before they're ready for the salad. The juice gets everywhere. Everywhere. So I cut the beets last. They're good in the fridge for awhile, I baked these last weekend.
This salad has power greens, goat cheese, cucumbers, avocado, candied walnuts and cranberries lightly topped with our favorite sweet vinaigrette.
Simple, easy, and lazy.
alexa.__.k